Our Committed Contribution towards Higher Learning
Mitrais release, 10 September 2018
Mitrais has strived to develop harmonious relationships with universities throughout the country, and with the signing of this MoU (Memorandum of Understanding) with the Lambung Mangkurat University (ULM) we have marked another step forward in this relationship.
ULM is no stranger to Mitrais, over the course of our relationship, Mitrais has participated in mining competition events, as speakers and trainers dating back to 2010. Our business cooperation now continues to grow with the MoU, providing training and workshops to support the education within ULM's Mining & Engineering Study Programs.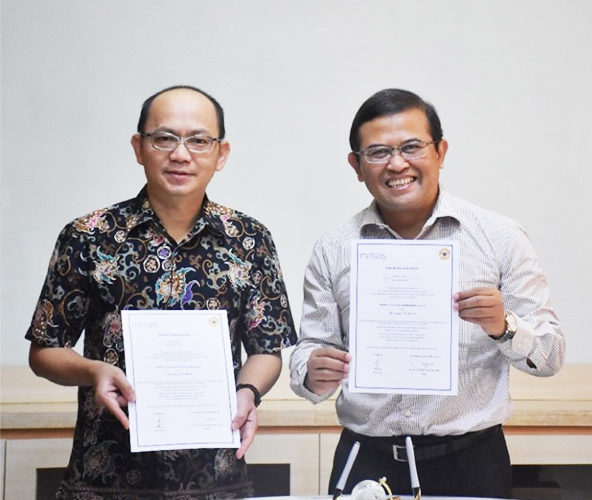 The MoU was signed by the Rector of ULM, Prof. Dr. H. Sutarto Hadi, M. Si., M. Sc. and VP Software Products Services of Mitrais, She Kun at the university's campus in Banjarmasin, South Kalimantan, on Wednesday, September 5th, 2018.
The signing was attended and witnessed by the following; Vice Rector IV, Prof. Dr. Ir. H. Yudi Firmanul Arifin, M.Si., M.Sc, Dean of Technical Faculty Dr. ING. Yulian Firmana Arifin, ST., MT, Vice Dean and lecturers from the Mining Technology Study Program. Ida Farida, Senior Manager of Mine Planning and Exploration from Mitrais also attended.
ULM Rector, Prof. Dr. H. Sutarto Hadi, M.Si., M.Sc appreciated the MoU and hoped it would encourage students and lecturers to be more actively participative in either training or workshop so that they can gain the most benefits from this relationship.
She Kun, VP Software Products Services of Mitrais said:
"This cooperation signifies Mitrais' contribution towards the advancement of education and will ultimately lead to greater human resource abilities".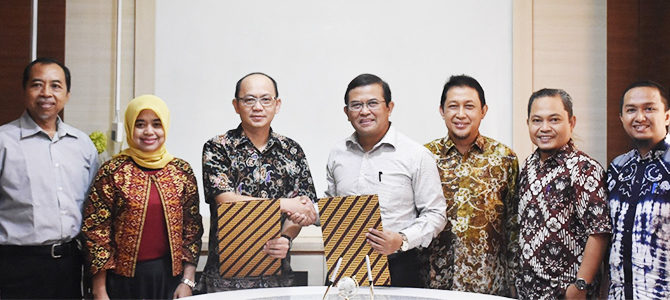 He added that "We hope that ULM can produce 'ready for work' graduates that can excel in the workforce competition. We expect this cooperation to continue and provide the best benefits towards education."
For more information regarding ULM click the link below:
Lambung Mangkurat University: http://ulm.ac.id/id/